FunGlass representatives participeted in workshop of "Tour de ERA"
On 15th April 2019, dr. Zuzana Neščáková, researcher of Dpt. of Biomaterials and dr. Andrea Chrastinová, EP office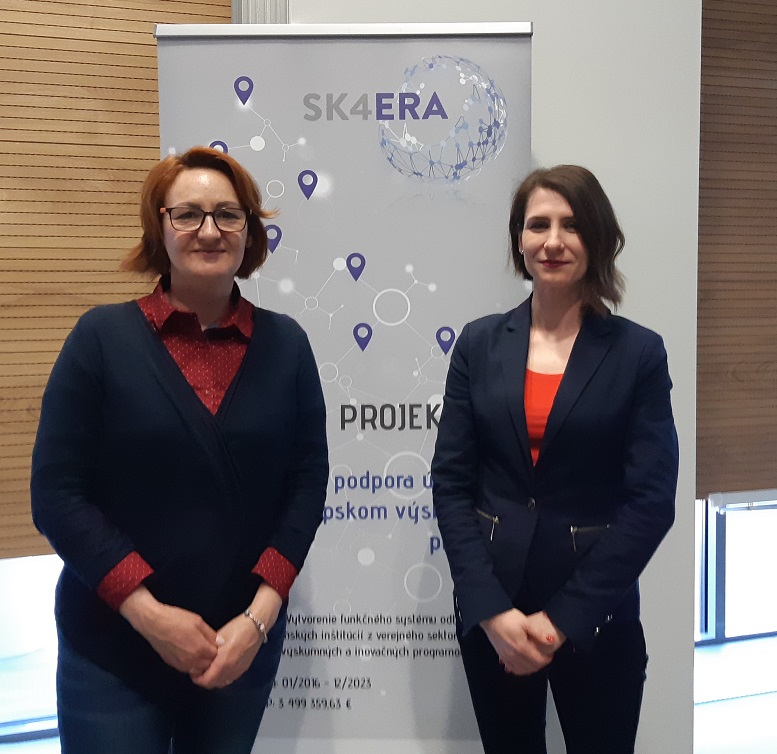 manager, participated in workshop organized by the Centre for Scientific and Technical Information (CVTI) of the Slovak Republic and initiated by the national project SK4ERA.
Tour de ERA event consists of 5 two-day events in 5 Slovak cities – Žilina, Banská Bystrica, Košice, Nitra, Bratislava in which the Horizon 2020 themes are presented according to the long-term thematic profile of each city.
The event in Košice was dedicated to the introduction of the European Research Area (ERA) programs such as Erasmus+, Interreg (European Regional Development Fund), Visegrad funds, followed by Horizon 2020 areas: Nanotechnologies, Advanced Materials, Biotechnology, Advanced Manufacturing and Processing, Spreading Excellence and Widening participation and MSCA, etc.
The Tour de ERA will continue with workshops in Nitra: food security, sustainable agriculture and forestry, marine and maritime research and research in inland waters and bio-economy, widening participation and promoting excellence; and in Bratislava with topic: safe, clean and efficient energy, innovation in small and medium-sized enterprises, climate action, the environment, resource efficiency and raw materials.