Ali Najafzadeh received funding from JECS Trust for his stay at Montanuniversität Leoben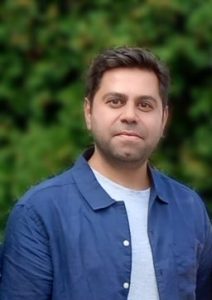 We would like to congratulate our researcher, Dr. Ali Najafzadeh, who received funding from the JECS Trust for his project Mechanical properties of layered ceramics to sharpen his research skills at the Montanuniversität Leoben , an advanced centre in the development and characterisation of engineering ceramics.
In the "Global Ranking of Academic Subjects", the Montanuniversität Leoben with the Department of Metallurgy was ranked 24th in the world and 4th in Europe (https://www.shanghairanking.com/institution/university-of-leoben).
During his stay, Ali Najafzadeh will be supervised by Prof. Raúl BERMEJO, Chair of structural and functional ceramics at the Montanuniversität Leoben and adjunct professor at the Pennsylvania State University to determine the impact of microstructural design on the generation of residual stresses and, in turn, the mechanical properties of transparent layered ceramics.
We hope that the proposed stay builds on and can further strengthen the traditionally good and fruitful scientific ties between the Montanuniversität Leoben and Slovak Academy of Sciences.