10th ICG Montpellier Summer School
Our PhD students Fatih Kurtuldu, Petr Chrast, Susanta Sengupta  and researcher Dr. Jozef Prachar take part in 10th ICG Montpellier Summer School held on July 2nd- 7st.
The workshop was composed of two interwoven threads.
The first was overview fundamentals in glass emphasising structure-property relationships, experimental techniques and material simulations. The second thread this year was focus on bioglasses and glasses for pharmaceutical packaging. The lecturers were worldexperts in their fields.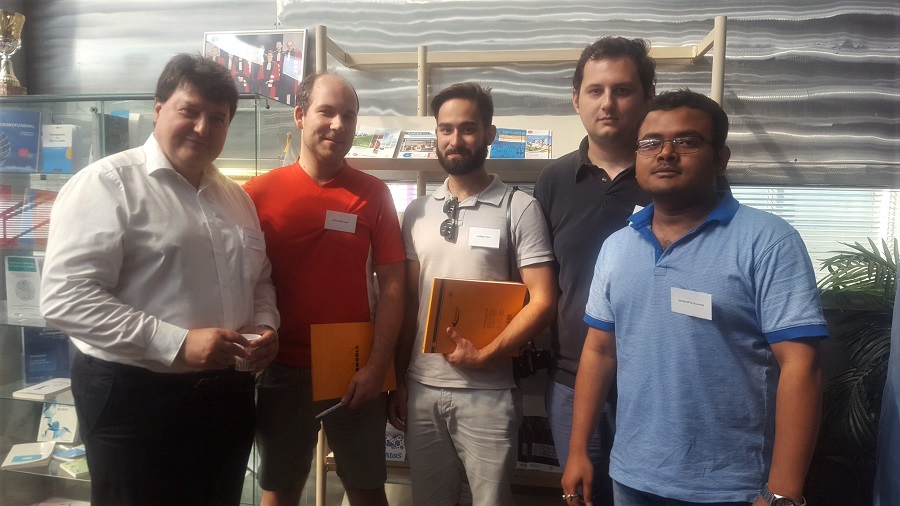 One of the lecturer was FunGlass partner prof. Aldo R. Boccaccini (on the left )