Two PhD students from CEITEC (Brno) on a summer internship at FunGlass
In July we could welcome to FunGlass centre two PhD students Michaela Vojníková  and Martin Chvíla from CEITEC scientific centre (Brno).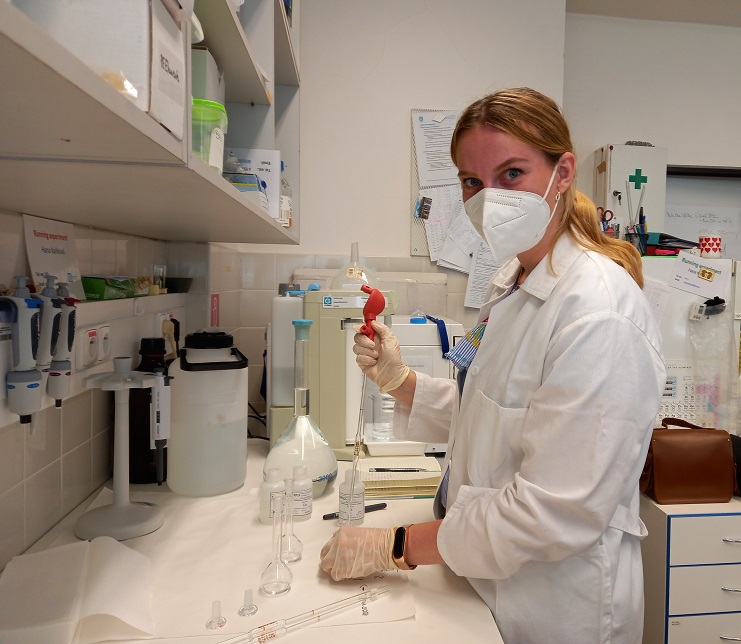 Michaela Vojníková has graduated master's degree in chemistry for medical application at the Faculty of Chemistry, Brno University of Technology. The field of her master's studies was the preparation and characterization of freeze-cast bioceramic scaffolds for neural and bone applications. She will continue her studies at PhD program focused on Smart Nanodevices at CEITEC BUT, concretely studying protein drug nanocarriers. Michaela's training was focused on the use of advanced analytical methods for the characterization of the interactions between media and bioceramic materials with the help of Dr. Dagmar Galusková and Dr. Hana Kaňková.
Martin Chvíla has graduated his master's degree in Material engineering at Faculty of Mechanical Engineering, Brno University of Technology this year. His master's thesis was dealing with the preparation of transparent polycrystalline ceramics. The goals of his thesis were the optimalization of spark plasma sintering regime and the evaluation of the affect of sintering additives on optical properties. He was performing additional experiments on transparent ceramic samples under the professional supervision of Dr. Ali Talimian.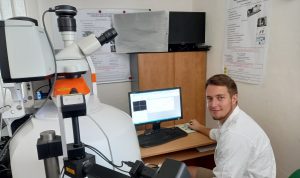 They both were on a summer student internship to increase cross-border cooperation by the program Interreg V-A SK-CZ. They were at FunGlass till mid-July.