Round Table at the Research Agency
On February 21 the Research Agency of the Slovak republic organized a round table with all successful Teaming applicants from Slovakia, presenting their activities, timelines, and possible administrative obstacles related to securing complementary funding of Teaming projects.
The Agency was represented by Mr. Stanislav Sipko, director general of the Agency, and Ms. Andrea Uhrinova, the director of the Department of strategy, monitoring and communication. Ministry of Education of the Slovak Republic was represented by Mr. Rastislav Igliar, director general of the Section of structural funds. Mr. Jozef Habanik, rector of the Alexander Dubcek University of Trencin, and prof. Dusan Galusek, the FunGlass project coordinator and the FunGlass centre director participated on behalf of the TnUAD and FunGlass.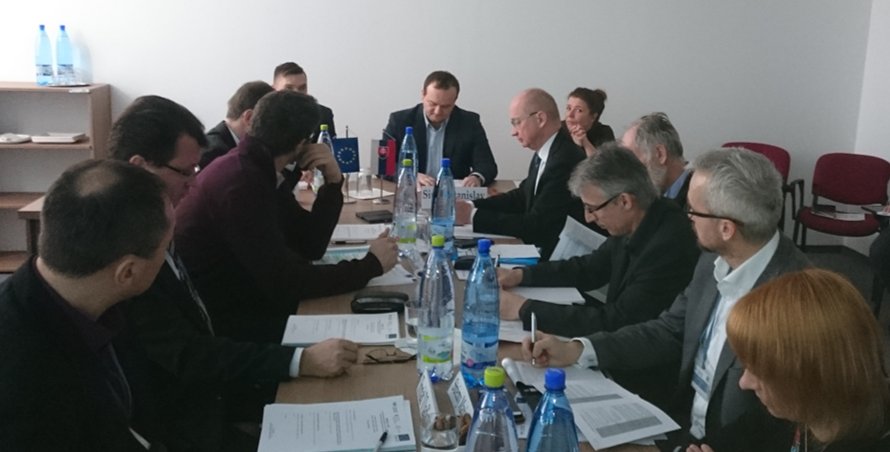 The outcomes of the meeting give real hope that the complementary funding will be secured soon, with anticipated announcement of the renewed call on Teaming centres projects in mid-March 2018.
For more information click HERE