FunGlass presented at STU Alumni meeting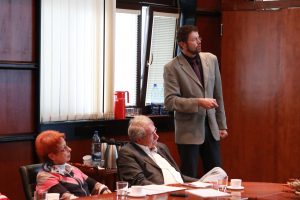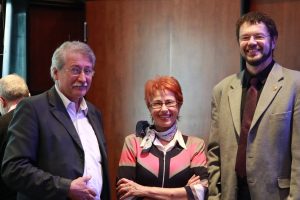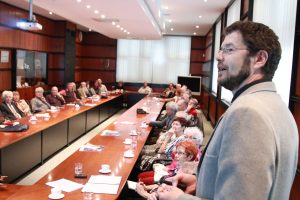 Professor Dušan Galusek received an invitation from the Alumni Club of the Slovak Technical University in Bratislava to take part in a popular science talk series "Interviews with Scientists" held on October 3, 2017 at FCHPT STU in Bratislava.
Professor Galusek, a graduate of the FCHPT STU, gave Alumni an interesting lecture on his research agenda titled "What is Ceramics? The Unknown World of Materials". He used this opportunity to promote the FunGlass Center among participating guests from other universities and the Slovak Academy of Sciences.