FunGlass group at ENGINEERING CERAMICS 2023 conference
Researchers from FunGlass participated in the conference ENGINEERING CERAMICS 2023: Ceramics for circular economy,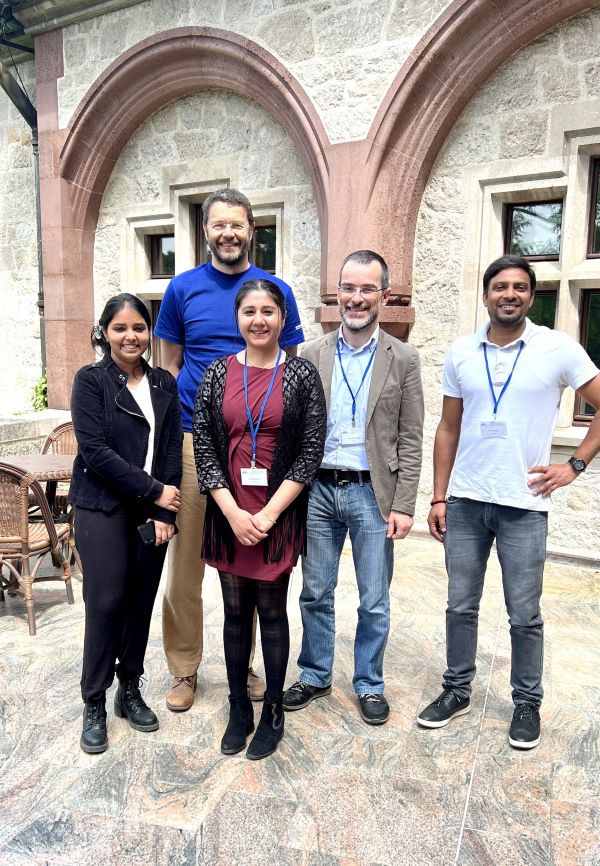 in Smolenice Castle, on May 7 – 11, 2023, which was organized by Institute of Inorganic Chemistry, Slovak Academy of Sciences, Bratislava and Slovak Silicate Scientific-Technological Society.
FunGlass director Prof. Dusan Galusek, one of conference chairmen, gave the lecture entitled Aluminate glasses as precursors for a low-temperature preparation of oxide ceramics and ceramic composites.
Other our researchers has got the chance to present their work through oral presentations:
Dr. Akansha Mehta– Colorless borosilicate medical waste glass-based dispersions shaped via additive manufacturing for water treatment applications,
Dr. Arish Dasan– Hierarchically porous 3D printed Sr/Mg-Doped hardystonite solid solution by lithography-based ceramic additive manufacturing,
Avnee Chauhan– Study of structural & optical properties of high entropy oxide ceramics with fluorite structure.
It was a great pleasure to meet here our FunGlass project partner prof. Enrico Bernardo from University of Padova, Italy, and listen to his presentation New perspectives of glass recycling: weak alkali activation and cold consolidation of structural and functional components.