Long term training stay at FAU Erlangen
Dr. Eduin Ivan Gonzalez Castillo has started his research activities at the Institute of Biomaterials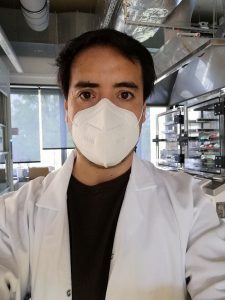 (FAU Erlangen-Nuremberg, Germany) in the framework of the training program for young scientists of the Centre for Functional and Surface Functionalized Glass (Alexander Dubček University of Trenčín, Slovakia), and under the supervision of Prof. Aldo R. Boccaccini and Dr. Liliana Liverani.
During his long-term training stay in Germany, Dr. Gonzalez Castillo focuses his research on the development and optimisation of multifunctional nanocomposite coatings based on chitosan and mesoporous silica particles, being both materials trending research topics due to their properties (e.g., osteogenic, and antibacterial) which make them potentially attractive for diverse applications in the field of tissue engineering.
Enjoy your stay in Erlangen, Eduin!