Ali Talimian – New Researcher at Funglass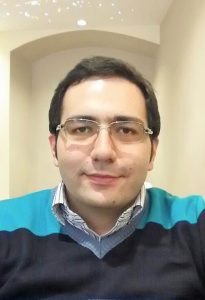 On December 12, 2017, the Funglass team has been enriched by new researcher Dr. Ali Talimian.
Ali Talimian received a PhD in Materials Science in 2017 from the University of Trento, Italy. His thesis work was focused on developing electric field assisted ion exchange processes for improving the strength of silicate glasses. His primary areas of interest are processing and characterisation of materials, near-net-shaping manufacturing of ceramics and mechanical properties of glass and ceramics. Part of his research focuses on manufacturing transparent magnesium aluminate spinel doped with transition metal ions using colloidal processes.